Home | Fiction | Nonfiction | Novels | | Innisfree Poetry | Enskyment Journal |

International| FACEBOOK | Poetry Scams | Stars & Squadrons | Newsletter

Peace-building? Are you kidding!!!

By Punam Yadav (Nepal)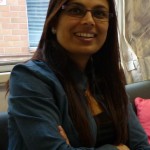 Reprinted with permission from Nepali Advocate
Click here if you'd like to exchange critiques
Part1
I still have a vivid memory of my interview with a Cabin Restaurant Worker. When people talk about peace process, peace building, conflict resolution, transitional justice, restoration of peace, or the compensation for conflict victims in Nepal, only thing comes to my mind is that woman whom I met in 2006 when I was writing my Masters thesis. I wonder what might have happened to that woman! My thesis was on Conflict-induced Internal Displacement and I was looking at how conflict has impacted women differently than men. I interviewed several IDPs who had adopted different survival strategies in the new city. She was one of them doing different jobs for her survival after her displacement.
Nepal Communist Party (Maoist) started their "People's War" in Nepal in 1996 against the government with the aim of overthrowing the constitutional monarchy and establishing a socialist republic. A report published by Internal Displacement Monitoring Centre in 2006 suggests that initially the insurgency started by attacking the police, landlords, and members of other political parties, teachers and local government officials in the districts of the mid-western region.
However, internal displacement became an important issue particularly after the imposition of a State of Emergency (SoE) in November of 2001. The Government labeled the Maoists as 'terrorists' and began to treat them under the provision of the Terrorist and Disruptive Activities Control and Punishment Ordinance (TADO).
Maoists started propaganda of accusing general public as informants, and publicize the penalty to spread fear. To sustain the movement and grow their network, the Maoist demanded one person per family for their cause. People found themselves entrapped between the conflicting parties and had no choice other than leaving their place.
Most moved to the nearest cities, however, Kathmandu was perceived to be the safest place as many could easily disappear in the crowd. King Gyanendra assumed the executive powers in October 4, 2002 and since then the security situation deteriorated further. Many people were killed; schools and health centers were closed therefore many people lost their jobs. Government officials were asked for the donations. Livelihoods of the villagers were deteriorating and the security was getting worse day by day, therefore thousands of people left their villages.
Though there have been several estimates made by different organizations about the number of displaced people, due to lack of people's movement monitoring mechanism, there is no exact statistics about IDPs. The stigmatization and confusion behind IDPs and hidden nature of internal displacement in Nepal makes it difficult to estimate the total number of IDPs. Only some of those IDPs who were displaced due to Maoists registered themselves as IDPs hoping that they would get support from the government. However, most of the IDPs never registered.
Thousands of people were displaced due to the fear from the security forces which went under reported. A huge number of people displaced because of the fear from both the sides and they were scared to be known as IDPs because of the security threats from both the parties. Therefore they never disclosed their identity. Though there is a huge variation among different estimation about IDP population which is from few thousands to one million, most commonly used number which was also cited by Norwegian Refugee Council (NRC) is 100,000 – 200,000 and out of which as for NRC, 2006 approximately 80% of these displaced people are women and children under the age of 18. And approximately 80,000-100,000 were in Kathmandu valley.
Nepal didn't have any IDP policy until March 2006, when finally the government came with National IDP Policy. However, the policy would only recognize people displaced by the Maoists and not the ones who were displaced by the security forces or fear of both sides. In February 2007, government revised the IDP policy with a broader definition "Person or family displaced by conflict" means a person or family who is displaced internally by compulsion owing to creation of such a situation where it is not possible to live in one's home or place of habitual residence due mainly to armed conflict or situation of violence or the conditions of gross violation of human rights".
Though current policy covers all the IDPs displaced due to the conflict, majority of the IDPs didn't bother to register.
a) as most were unaware of IDP policy and
b) they had to produce some paper etc.
It is just non-sense to assume people who left home to save lives could be holding their legal documents as well. May be some did, not all, for sure. IDPs in Nepal were not like IDPs in other countries as there were there were no camps for IDPs. They just entered into a perceived safer place, while some staying with their relatives, whereas most lived in in rented places. For them, to find a decent job was really a tough nut to crack, as most of them have not gone through quality education or schooling at all. That meant they had no choice but to work hard almost every day, and then get paid substantially less.
Even then, they could not return to their villages, as conflict was burning not just their homes and relatives, but a sense of happiness and camaraderie among locals as well. What was once a warm place – now had turned into a land of fear, despair and lost hopes.
Part 2
During ten years long conflict in Nepal, cabin restaurants and dance bars were mushrooming in Kathmandu valley. In year 2008, according to Internal Displacement Monitoring Centre (IDMC), 40,000 women worked in dance bars, cabin restaurants and massage parlors and out of which 58% of the women were displaced by the conflict.
These kinds of restaurants were spread all over the city, but mostly in the notorious belts, like near movie halls or transport junctions. Since I wanted to interview some internally displaced women who were in this profession, I went to Gwarko, southern side of the city where there were several cabin restaurants. I started conversation with one girl who was standing at the door and trying to lure customers in. She asked permission from her boss, before being interviewed and then finally they agreed if I keep them anonymous.
Her Story:
I am 25 year old. I am from a very rural village of Khotang district, part of Nepal's eastern hills. We have to hike for three days to get to my village. While the Maoist revolution was on rise, most young locals joined them while the rest left the village. My father died when I was very young and I lived with my mother, elder brother and a younger brother. My elder brother stayed separately after his marriage. My younger brother left the village because of the fear from Maoists, and leaving myself and my mum at home.
On one day, a group of Maoists came and asked me to join their movement. They persuaded me a lot to join them by saying that even a 7 year old kid was with them. But I refused to join them. And eventually I left the village with some people who were aspiring for foreign labor jobs, usually in Middle East.
After coming to Kathmandu, initially I stayed with a known neighbor from my home-village to whom I used to call 'uncle'. I joined a garment factory for survival. After staying with them for a while, my uncle's family behavior changed towards me.
They started accusing me for going out with the guys from the factory even when I wasn't. Things became worst and I had to move with one of the ladies that I knew and started a labor job in construction industry.
However, the job was physically demanding and I had to quit. My flat-mate was indulged in semi-prostitution, and asked me to join in her profession. When I refused to do that she started to ignore me. That led me to move into another place and started as a house-maid. But landlords there too turned out to be cruel towards me and did not allow watching TV or sitting on their bed or eat with them. I didn't like their behavior so left that place after a month.
With some other works in between, I finally landed in the restaurant job. They were willing to pay me NRs 2500 (AU$27)/month plus provide me with food. I was scared in the beginning to work there but that woman who was a manager said I don't have to serve the clients. I just have to take money from the clients and stay in the counter. That's why I took up that job. When I started it was ok but after few days, they asked me to go with the clients and said that if the guest were happy they would give me tips. I refused and restarted working as house-maid again.
Things became very difficult for me. Around the same time someone suggested me to marry a guy and live happily, which I did. My husband was not a pleasant man and he had mental illness. I use to fall sick a lot and when I told him to take me to Kathmandu for treatment, he refused. I started to lose weight and appetite. Even though the family loved me a lot, but my husband was useless that's why I didn't feel like staying there. I left home and came back to Kathmandu. I was pregnant when I left my husband's home. I came to Kathmandu to never go back again.
Since I couldn't get any work, I found a job in restaurant and they pay me NRs 2500. I have to pay the rent and bus fare with this money while I get to eat in the restaurant. I share a room with a friend. The room is dark and we hardly get to see sunlight from there so have to switch on the light all the time. There is water supply but the toilet is very dirty thus I don't feel like taking bath. I haven't had a bath since 15 days. So far it hasn't had any affect on my health.
I am pregnant now and living a hard life.
I was quite happy back in village where I lived with mother and had to work hard to meet end needs. We were not rich but we produced enough veggies and grains to last a year.
I will go back home but after earning some money. I will return after I manage to save some money around NRs 30,000. I don't want to go back with empty hand and embarrassments that comes with it. I can't save because the money that I earn is very little, and I am completely uncertain where I am heading to.
The story of this lady, whose real identity I cannot disclose, is one example of how internal displacement can throw people lives in disarray. Walk around the city of Kathmandu, and you will surely find ample examples of internally displaced people who are doing tough without a fault of their own.
It is a welcoming fact that our country is slowly pacing itself towards peace, and the government had signed the Comprehensive Peace Accord during 2006 for that objective as well. There has been number of talks, seminars, and also few right steps towards building peace and stability in the nation. But I wonder whether it will bring the plight of this lady in authority's attention. I wonder what might have happened to this lady? What would transitional justice look like for her? What would peace be like for her? Would organizing game be a help for her or having local peace committee would do?
These cabin restaurants workers were displaced by the conflict, but as far I know- no one has considered them as victims of conflict and there is no compensation or any intervention for them. I wonder how the country is going to achieve peace leaving these people in absolute chaos. Not taking care of these people, and claiming peace building exercise is aimed for all, is nothing but a cruel joke.
Most times, internal displacement is considered as a minor side-effect of the conflict, and easily ignored. It is high time now for the authority to put more efforts to get their priorities right.
Ms Punam Yadav is a PhD candidate and a Postgraduate Teaching Fellow at the Centre for Peace and Conflict Studies, University of Sydney. Punam comes from a Development background. She has over a decade long experience working with different development agencies in Nepal. She is passionate about looking at different social issues from women's perspective.